CFA® Level III Evening Classes
February 2023 Exam
Live In-Person* €3,190
In Paris
Evening sessions
Starting
September 22, 2022 - 6:30 p.m. to 9:30 p.m.
In French
Study Materials by: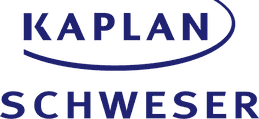 *
Not
close to Paris? Or you cannot make it on time for these sessions?
Not to worry!
This course is also available
Live Online
, for you to benefit from our instructors' expertise in a structured schedule.
For Live Online classes ONLY you can register at €2,290.

Contact our advisers here to register.
Other course formats are also available for the February 2023 exam: " Final Review " starting January 27, 2023.

The Evening Program is the most structured and complete program available.

Our specific teaching methodology, outstanding instructors, quality study materials (by Kaplan Schweser) and optimal course organization will enable you to cover the most critical aspects of the CFA® curriculum.

Our "one class per week"
rhythm helps you progress seamlessly in a dynamic environment.
Take the required time to deepen your comprehension of the core concepts : 14 sessions with CFA experts
Structure your preparation throughout the next months and don't fall behind schedule
Benefit from approved CFA certified instructors' expertise
Online Learning Management System to evaluate your degree of knowledge acquisition and foster real training under real conditions
Benefit from individual follow up, recommendation on your preparation methodology and advice on your exam strategy
To enroll in the CFA® Program you need to meet one of the following educational or professional requirements:
In partnership with Kaplan Schweser, you will receive:
Schweser Essential

Get equipped with the industry's best tools to prepare for the CFA exam wherever you want, on your schedule.


Schweser's Secret Sauce®
Need a dash of confidence? Digesting the extensive CFA® curriculum can be difficult... but this compact two-books-in-one combo offers a concentrated distillation of what you need to know on exam day.

EXCLUSIVITY: you will have access to additional video courses to review and deepen your understanding of the CFA® program.
What Topics Will Be Covered In This Course?
Other Course Programs Available For CFA® Level III
---
Request Information
Contact us now! Courses are filling up fast.