FRM® Part II Evening Classes
May 2023 Exam
Live In-Person* €2,650
In Paris
Evening sessions

Starting
February 8, 2023 - 6:30 p.m. to 9:30 p.m.
In French
Study Materials by: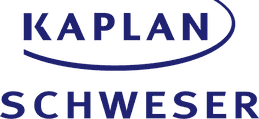 *
Not
close to Paris? Or you cannot make it on time for these sessions?
Not to worry!
This course is also available
Live & Online
, for you to benefit from our instructors' expertise in a structured schedule.
For Live Online classes ONLY you can register at €2,150.

Contact our advisers here to register.
Other course formats are also available for the May 2023 exam: " Final Review " starting on May 23.

Top Finance has developed a unique expertise and know-how to optimize learning and exam success.

Our Evening Program is the most structured and complete program available.

This program will enable you to cover the most critical aspects of the FRM® curriculum and with the rhythm (one class a week) you progress seamlessly in a dynamic environment.
Take the required time to deepen your comprehension of the core concepts : 30 hours with FRM experts
Structure your preparation throughout the next months and don't fall behind schedule
Benefit from approved FRM certified instructors' expertise

Benefit from individual follow up, recommendation on your preparation methodology and advice on your exam strategy
Anyone can enroll in an FRM program to take the FRM exam
What Experience Is needed to Get the FRM® Certification
---
To obtain the FRM® certification, one must submit, in a minimum of 4-5 sentences, his/her professional role in the management of financial risk. This experience needs to be submitted 5 years after passing the FRM Part II.
The following experiences will not be considered:
Completed during school

Internships

Completed 10 years prior to passing the FRM Exam Part II
Part-time

Student Teaching
If the above experience requirement is not met, the candidate will that the re-enroll in the program as a new candidate and retake both Parts of the exam and pay their required fees.
In partnership with Kaplan Schweser, you will receive:
SchweserNotes™

Concise, clear, and comprehensive, the 4-volume SchweserNotes™ cover the entire program, with clear explanations and detailed examples.

SchweserPro™ QBank

Thousands of practice questions to enhance retention and monitor your progress.

Practice Exam Book

Book containing 2 practice exams with explanations

Schweser's QuickSheet

Laminated booklet provides key formulas and essential concept.

What Topics Will be covered in this course?
Other Course Programs Available For FRM® Part II
---
Request Information
Contact us now! Courses are filling up fast.