Top Finance has become a leader in Financial Training and Professional Certifications, being present in all major European financial centers.
In 2013 Top Finance joined forces with Morgan International to become a world leader in Professional education with 34 centers on 4 continents. In addition to its world-renown certification preparations (CFA®, FRM®, CAIA®, ESG®, CPA®, CMA®, CIA®, Investment Foundations, SHRM®), Top Finance offers over one hundred training programs in Finance, Audit, Accounting and Investment, through a wide range of learning format (classroom, digital, blended learning and hardcopy publications) as well as over 700 off-the-shelf Continuing Professional Education courses.
Besides the commitment to meet our individual & corporate clients' needs, our high quality standards have won us our excellent reputation and high esteem among the financial industry.

It is the Top Finance's unique learning methodology, outstanding instructors, world renowned study materials and optimal course organization which allow our clients to succeed. Each member of the Top Finance family (instructors, staff members and partners) dedicates their time and expertise to make sure that our motto is accurate each and every day: "Our training programs are designed for your success".

Top Finance's objective is to equip professionals with key skills, knowledge and expertise to grow in today's rapidly evolving world .
​

Qualiopi Certified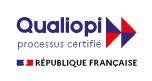 Top Finance received the French Label "Qualiopi", certifying the quality of its programs. > Learn more

​

Expertise
With its +15 years of experience and over 10 000 students and professionals trained,Top Finance has developed a unique know-how and exclusive approach to ensure candidates' succes.

​

Partnerships
Exclusive partnership with the most renown global course providers and leading professional association.


​

Global Network
A worldwide network and privileged relationships with major academic and professionals institutions that enables us to provide local support everywhere.
​

Faculty

A dedicated international team of certified professionals & experienced academics who are fully dedicated to the success of our candidates.

​

Corporates Relations

Privileged client relationships with financial firms, banks, and government institutions that are based on confidence and a successful, cooperative track record.

​

Satisfaction

Over 98% of our candidates recommend our courses and indicate that our fully structured support is a key factor to their sucess.

​

Flexibility
By offering convenient, flexible and multiple delivery formats - live in-person classes, live online courses, self-study materials, in-house training, private tutoring - tailored to the needs of busy professionals and organizations.