Nos Cours ESG® Investing
Ce certificat sélectif exige la combinaison d'une préparation optimale et de supports pédagogiques efficaces.
Top Finance vous prépare pour votre examen ESG® Investing Certificate grâce à son programme complet, disponible en présentiel ou en ligne avec des intervenants experts.

Les sessions de révision intensive pour l'année 2023 sont maintenant ouvertes:
Paris €1,390*
> Français commence en Mars​ & September
> Anglais commence en Mai & Novembre
Genève
> Commence en Janvier​
*Vous n'êtes pas près de Paris? Ou vous ne pouvez pas vous rendre à l'heure à ces cours? Ne vous inquiétez pas!
Ce cours est également disponible en ligne et en direct, afin que vous puissiez bénéficier de l'expertise de nos instructeurs avec un planning structuré.
Pour les cours en ligne UNIQUEMENT, vous pouvez vous inscrire à €1,090.
Contactez un de nos conseillers pour vous inscrire.
>

Le Bon Choix De Carrière
The ESG® Investing Certificate convient à toute personne cherchant à améliorer sa compréhension des questions ESG et travaillant dans :





Vente et distribution

Gestion de patrimoine

Développement de produits

Conseil financier

Consultation

Risque

L'obtention de cette certification peut conduire au diplôme en gestion des investissement (ESG®) pour les titulaires d'un IMC.
>

Acquérir Les Compétences
Développez les aptitudes et les compétences nécessaires pour remplir à la fois vos responsabilités fiduciaires et les mandats d'investissement responsable de votre entreprise.





Le Certificat vous permettra d'élargir vos connaissances en matière d'ESG et de rester en tête dans votre domaine.

Les compétences acquises seront également applicables à toutes les classes d'actifs.

Obtenez dès aujourd'hui une qualification unique et pratique.


Tous Les Formats D'étude Sont Disponibles
Commencez votre parcours de préparation à l'ESG® Investing Certificate avec des formations et des ressources conçues par des experts pour maximiser l'efficacité de vos études.
Découvrez les formats et les formules d'étude disponibles !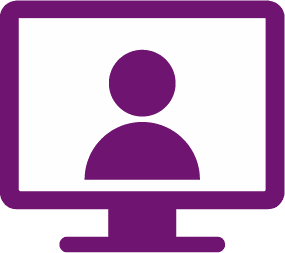 Formation en ligne à la demande
Conçu pour les professionnels occupés, ce format est idéal si vous ne pouvez pas assister aux cours mais avez besoin du soutien d'experts et d'outils de révision clés.


Cours en présentiel ou en ligne
L'expérience ultime d'une salle de classe réelle, combinant les avantages des cours dispensés par un intervenant avec des commentaires interactifs, la Top Finance Guarantee et une assistance tout au long du processus.

Qu'est-Ce Que L'ESG® Investing Certificate ?
---
​
Webinaire Vidéo 2020
Format De L'examen ESG® Investing Certificate
---

Il s'agit d'un examen informatisé en une partie, comportant 100 questions auxquelles il faut répondre en 2 heures et 20 minutes.
L'examen comporte deux types de questions : des questions à choix multiples standard et des ensembles de questions. Il n'y a pas de questions à développement ou à réponse construite.
A partir de 2023, l'examen ne comportera plus que des questions à choix multiples.

Le syllabus de la certification ESG® Investing est remis à jour chaque année
le 1er décembre afin de garantir un contenu actuel et pertinent par rapport au secteur financier. Tous les candidats qui passeront l'examen ESG® Investing
après le 31 décembre de chaque année seront testés sur le nouveau syllabus.
Il est fortement recommandé à tous les candidats d'étudier à partir du syllabus correct et à jour.
Your Dynamic Snippet will be displayed here... This message is displayed because you did not provided both a filter and a template to use.



Curriculum Du ESG® Investing Certificate :
---
Introduction à ESG®
4 % à 8 %
Le marché ESG®
4%

à

8%

Facteurs environnementaux
6%

à

12%

Facteurs sociaux
6%

à

12%

Facteurs de gouvernance
6%

à

12%

Engagement et gérance
6%

à

12%

Analyse, évaluation & intégration
20%

à

32%

Construction et gestion de portefeuille ESG®
8%

à

14%

Mandats, analyses et rapports
4 % à 8 %
Besoin de plus d'informations sur la préparation ESG® Investing Certificate avec Top Finance ?