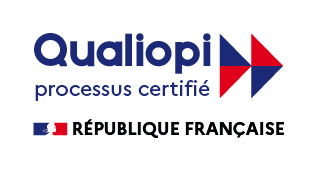 The quality guarantee mark was delivered for the following category action:
ACTIONS DE FORMATION
We are happy to announce that Top Finance received the French Label "Qualiopi", certifying the quality of its programs. The criteria assessed by the label have always been strongly integrated standards at Top Finance :


A dedicated team of advisors:


The first step for us will be to assess your needs and point you to the right program. Perhaps you are hesitating between the CFA program that will certify your knowledge in market finance or the FRM exam to become a risk management specialist. You may know that you would like to prepare for the CPA exam, but you don't know which preparation format to choose? Our team of advisors will help you throughout the process of making the wisest choices to achieve your goals.



A customized approach and support to help you succeed: 


Our performance monitoring tools combined with the individual support offered by our team help you progress continuously and stay motivated until your exam. Be it helping you to organize your 300 hours of CFA exam preparation, to assess your level with our FRM quizzes or review the CAIA program, our online tools will allow you to evaluate your work and stimulate your revisions. Our advisors regularly organize meetings with you to discuss your progress on the program, share strategies to optimize your preparation and motivate you until the big day.
A selective instructor recruitment process, re-evaluated every years:


Our first mission is to select speakers with outstanding expertise and teaching skills who can share their knowledge on the subject, their experience of the exam and how to approach it, all in a dynamic and positive atmosphere. Providing you with quantitative mnemonics or clear explanations on technical topics such as Financial Reporting & Analysis our instructors help candidates to memorize the concepts and optimize each training session.
A demanding portfolio of programs updated annually:

We regularly enhance our portfolio with the most recognized and selective certifications of the profession. We anticipate trends and needs of the professional on the market. We recently added the ESG® Investing Certificate which ensures the integration of environmental, social and governance factors into investments management. Professional associations delivering the certifications update their curriculum every year, Top Finance hence constantly adapt its training programs and online tools to the relevant content.
Your satisfaction, our priority :


Thanks to your detailed feedback we constantly improv our training offer. The analysis of your observations allows us to offer different preparation formats, tools and/or content every year. The latest example? We have increased the flexibility of our programs and developed a hybrid class format allowing you to follow your training at our premises or remotely. We have optimized the learning experience giving you the possibility to participate and interact with the group and the speaker from anywhere as if you were in the classroom.
Feel free to contact us at 01 87 24 01 57