DON'T MISS OUR NEXT WEBINARS
Save the dates now!
ESG® INVESTING
FREE ONLINE INFO SESSION
IN ENGLISH
You're interested in sustainability and responsible investment? Attend our Free ESG® Investing Info-Session and level up your career!

Join Sophie Valente, Program Manager at Top Finance on June 6th 2023 at 6:15pm to learn more about the benefits of the ESG® Investing Certificate.
Receive expert insights : credibility, recognition, stakes, preparation advice...
Together, let's create a more sustainable and responsible future!

---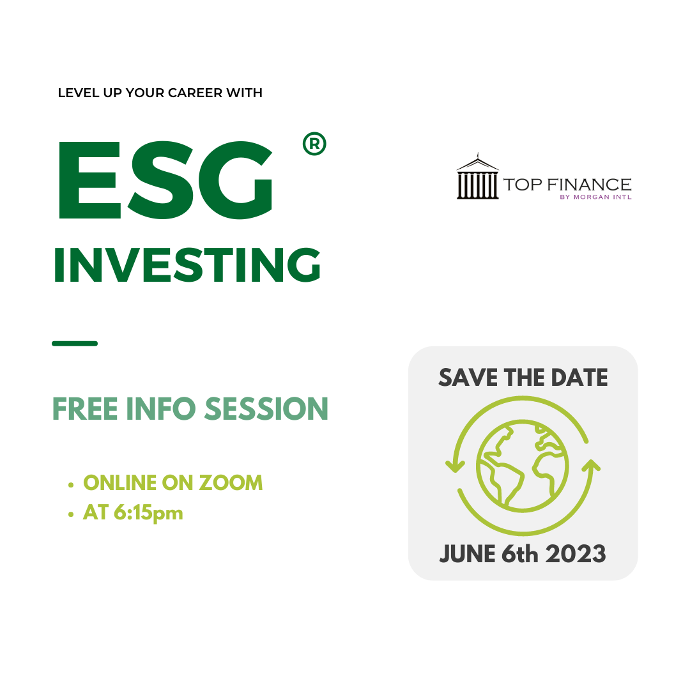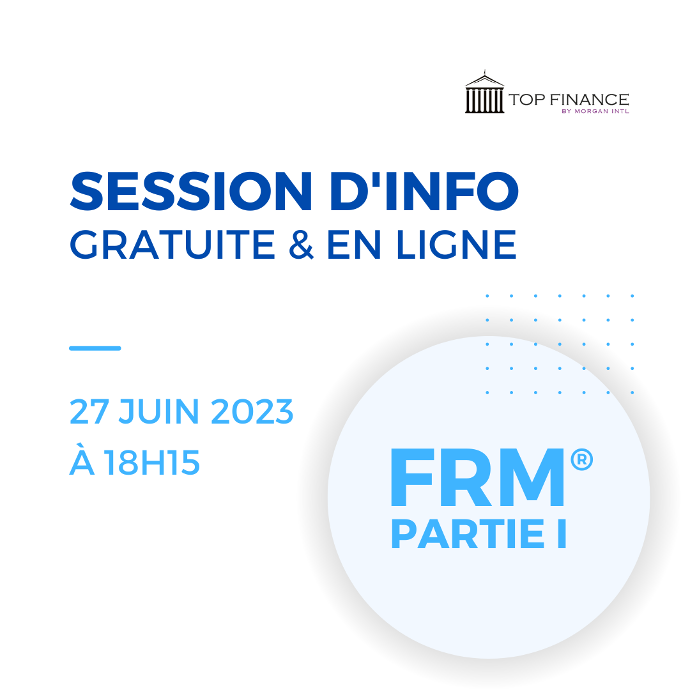 FRM® PART I
SESSION D'INFO GRATUITE & EN LIGNE
EN FRANCAIS
Vous envisagez de passer la certification FRM®? Ce webinaire GRATUIT pourrait vous intéresser !
Rejoignez Mehdi Ali Joret, Program Manager chez Top Finance le 27 juin 2023 à 18h15 pour en savoir plus sur les avantages de la certification FRM®.

Il abordera les sujets suivants :
- Le contenu du programme et les différentes sessions disponibles
- Les astuces et la stratégie pour réussir votre examen
- Tout le soutien que vous pouvez obtenir de Top Finance dans votre préparation
Ensuite, nous tiendrons une session de questions/réponses où vous pourrez poser toutes vos questions.
---
Stay tuned for upcoming webinars!